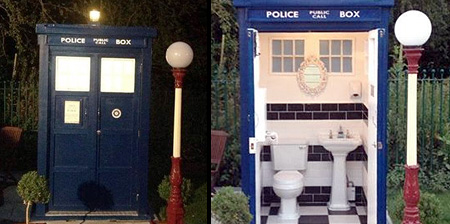 Creative outdoor bathroom designed to look like TARDIS police box / time machine from the Doctor Who science fiction television show.
TARDIS bathroom is equipped with a toilet, mirror, and a sink. It can also turn into a spacecraft at any moment.

Located at the Warmley Waiting Room cafe / tea garden in England.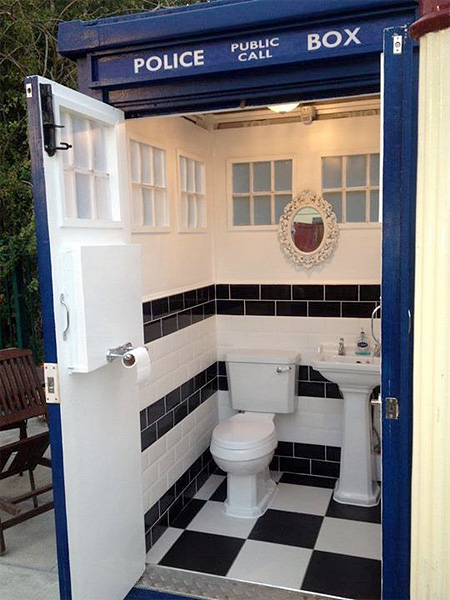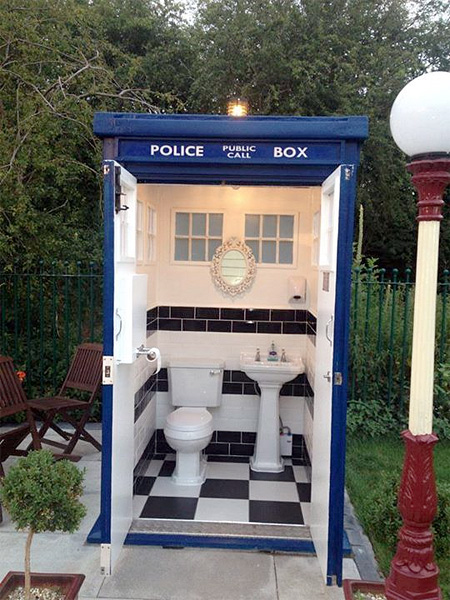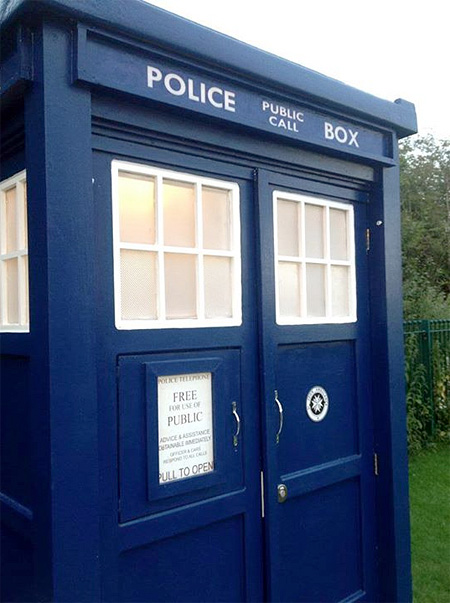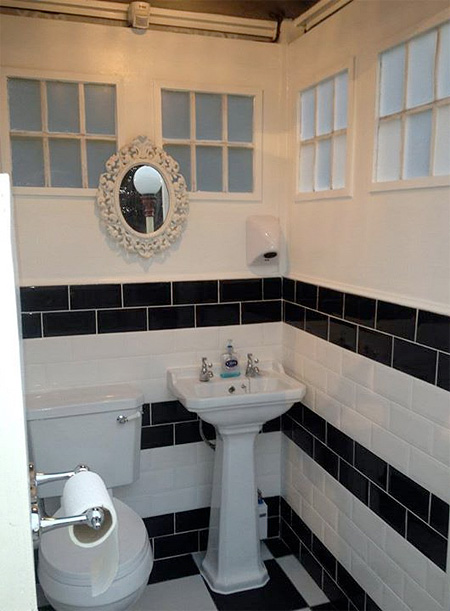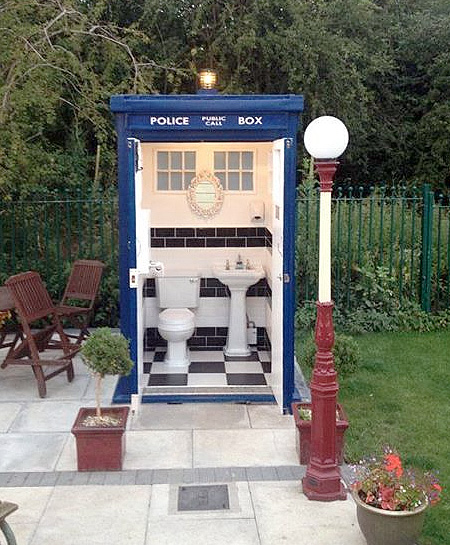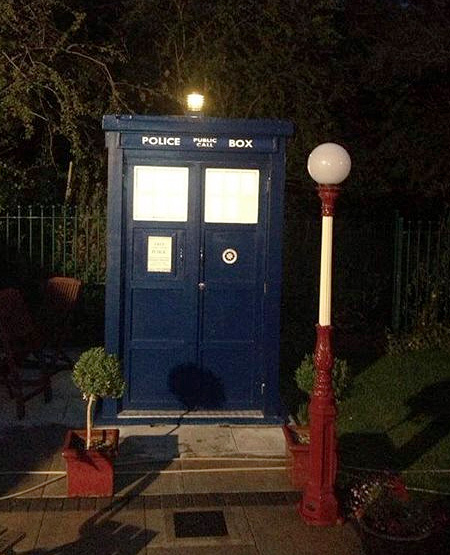 Also check out: Glass Floor Bathroom and Super Mario Bathroom