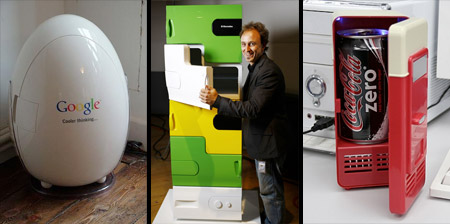 The most unique and innovative refrigerator designs from all over the world.
Transparent Refrigerator
Unique fridge from Japan allows you to see what is stored inside. [more]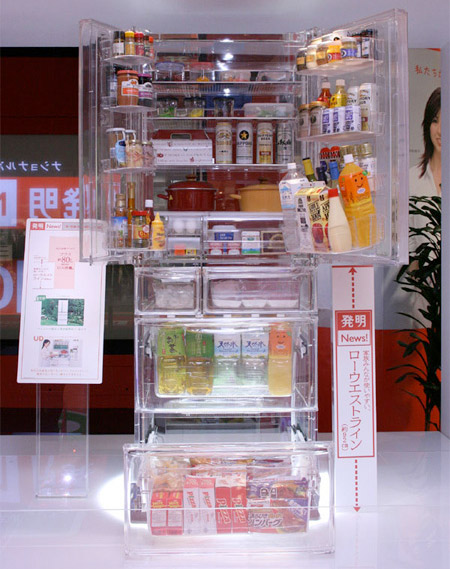 Drawer Refrigerator
Norcool fridge lets you organize and cool your food inside drawers.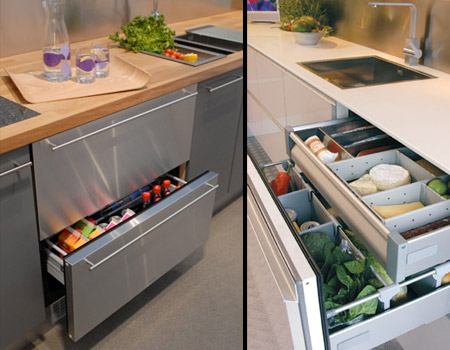 Beer Tap Refrigerator
This awesome fridge comes with built-in draught beer dispenser.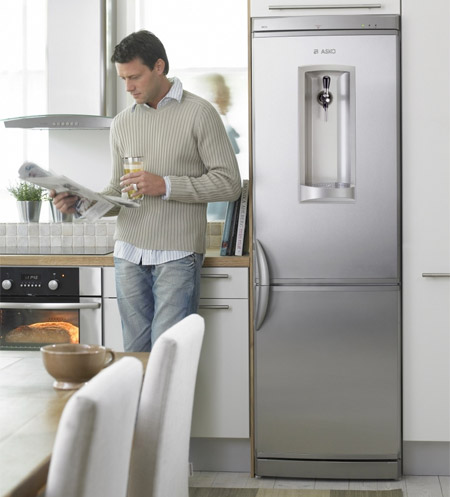 Outdoor Party Fridge
Perfect refrigerator for your backyard and swimming pool parties.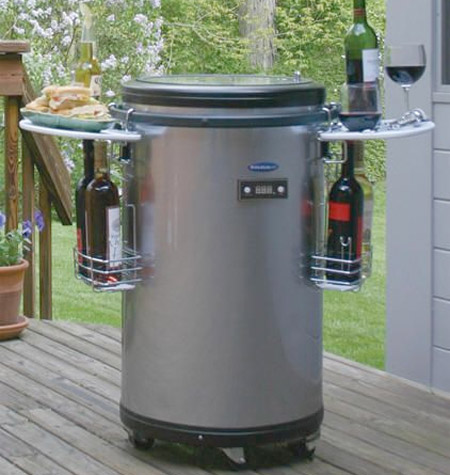 Car Refrigerator
Modern fridge designed to fit underneath the armrest in the backseat.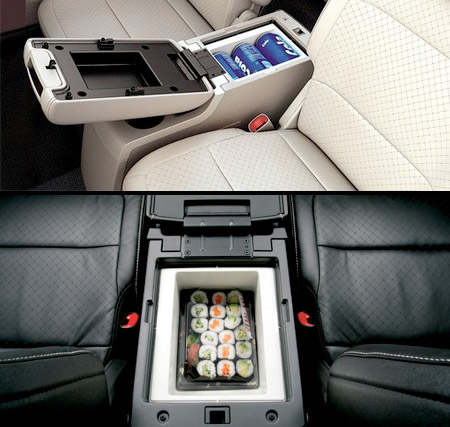 Collapsible Refrigerator
In order to save energy, the size of the fridge is optimized according to the amount of food you have inside.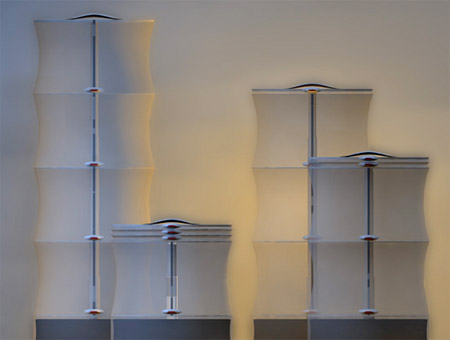 Glass Door Refrigerator
Over-and-under refrigerator / freezer with glass door from Sub-Zero.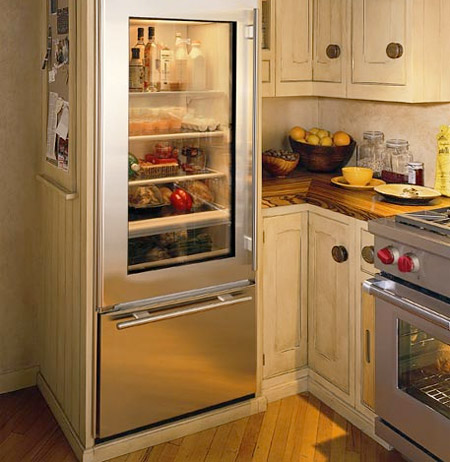 R2-D2 Fridge
Creative refrigerator manufactured for Star Wars contest in Japan. [more]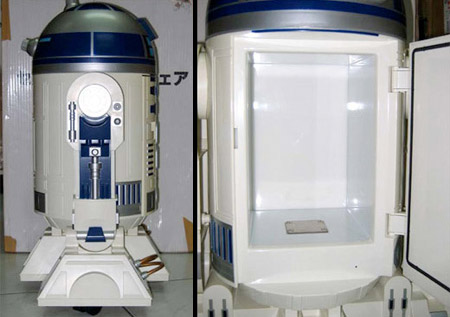 Touchscreen Refrigerator
Samsung Zipel fridge comes with WiFi and a touchscreen display that enables consumers to check the latest news and weather forecast.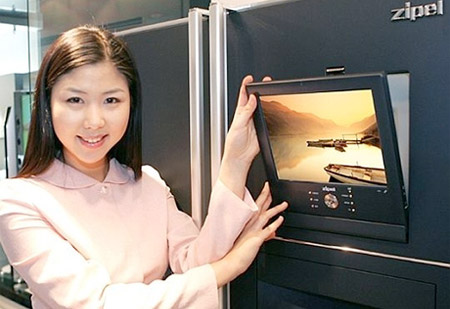 Egg Refrigerator
Google branded egg shaped fridge promotes cooler thinking.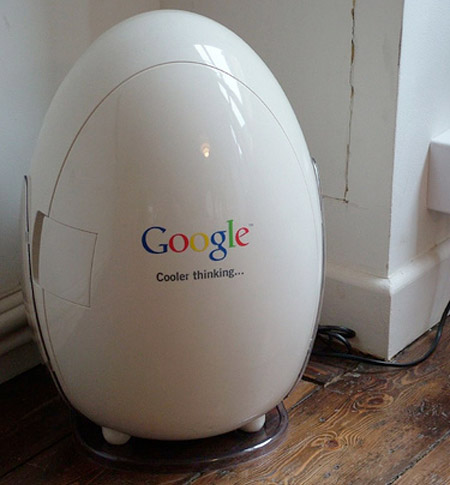 USB Mini Fridge
USB powered refrigerator will cool your beverage on your desk.
Stackable Refrigerator
Innovative fridge designed by Stefan Buchberger allows each member of your family to have their own refrigerator space. [more]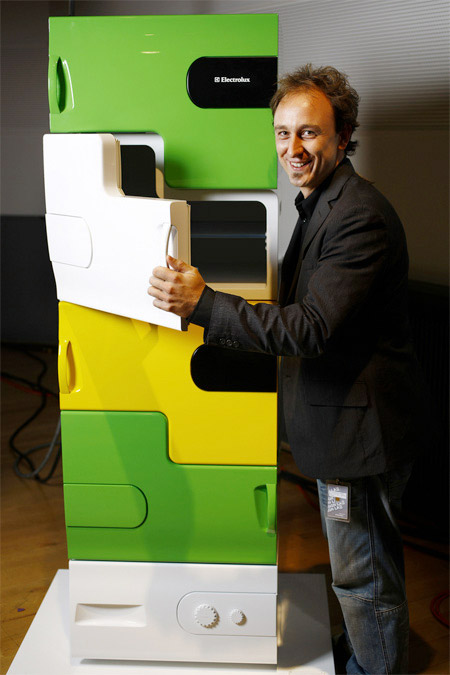 Also check out: TARDIS Refrigerator and Creative Ice Cube Trays