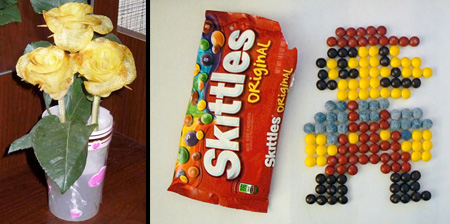 Collection of amazing and unusual edible creations made out of tasty food.
Game Controller Cookies
Cookies shaped like Nintendo Wii, Xbox 360, and PS3 controllers.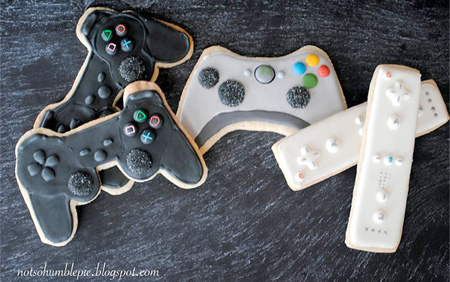 Tentacle Pot Pie
Creative pot pie with tentacles made using store bought dough.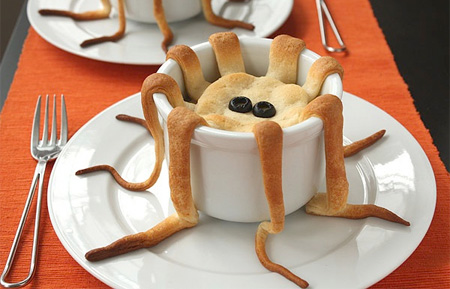 Watermelon Brain
Even vegetarian zombies will crave this watermelon brain.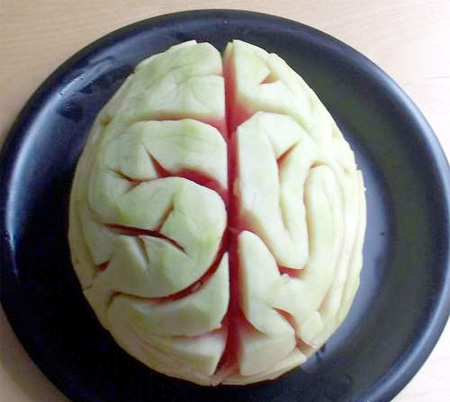 iSandwich 4G
This is how Apple iPhone 4 looks like in sandwich form.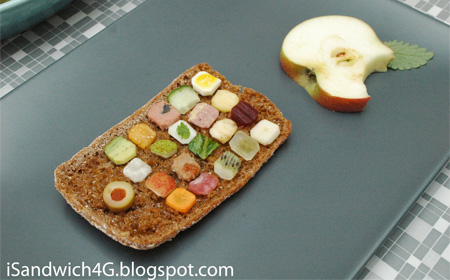 Apple Skull
Terrifying apple sculpture created by Dimitri Tsykalov. [more]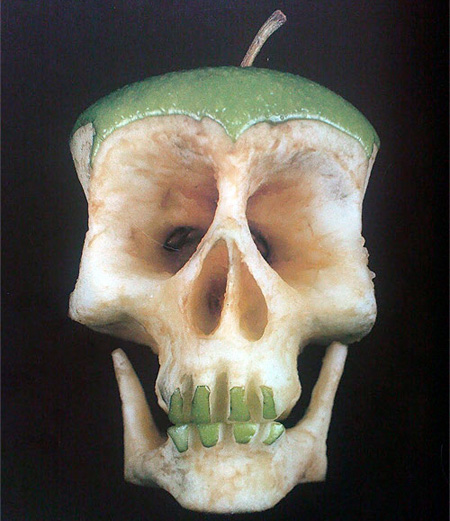 Banana Skateboard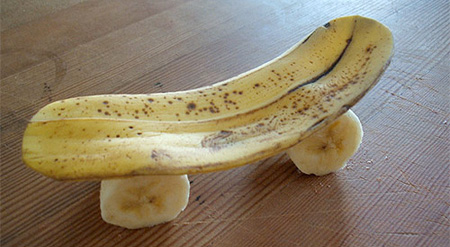 Jello Building
Cool building made out of jello by Sam Bompas and Harry Parr.
Potato Roses
Bouquet of beautiful roses created out of regular potatoes.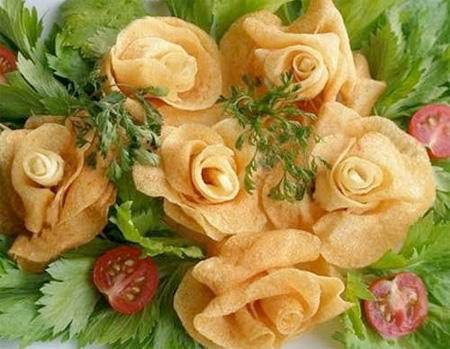 Dinosaur Pancake
Three-dimensional Dinosaur skeleton re-created in pancake form.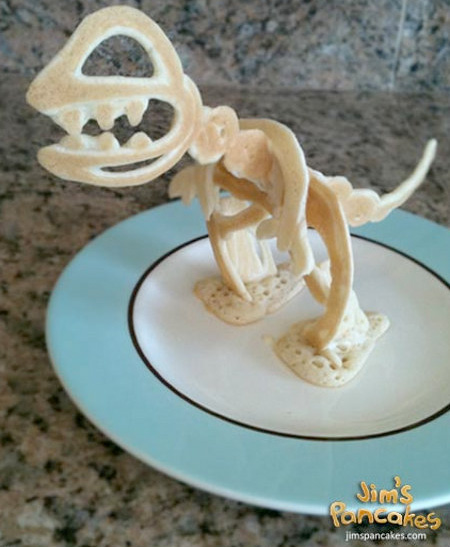 Skittles Art
Mario, Link, and Final Fantasy characters made out of Skittles.
Also check out: Banana Carvings and Food Art