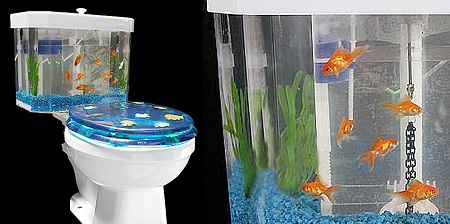 Innovative aquarium designed by California based company AquaOne will replace the standard water tank of your toilet.
Fish 'n Flush Toilet Tank Aquarium is equipped with powerful filtration system, waterproof LED lights, and two transparent compartments:

One holds the toilet water and the other one holds the fish.

Now anyone can finally have a real aquarium in their bathroom.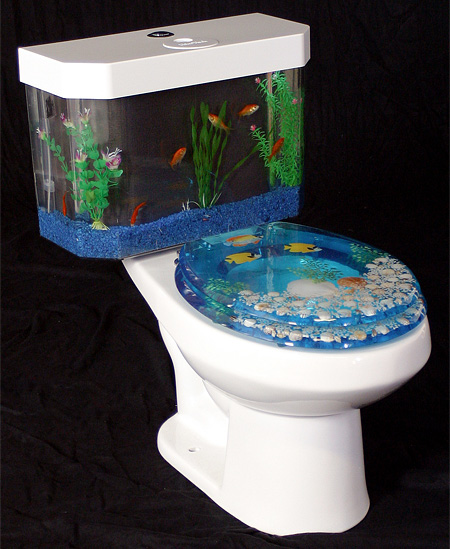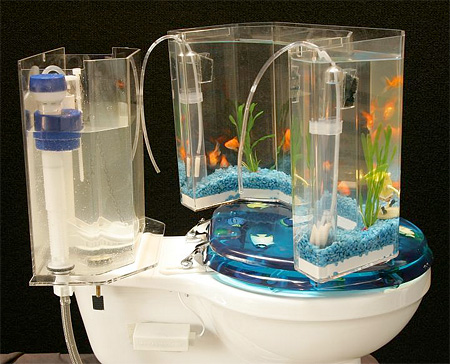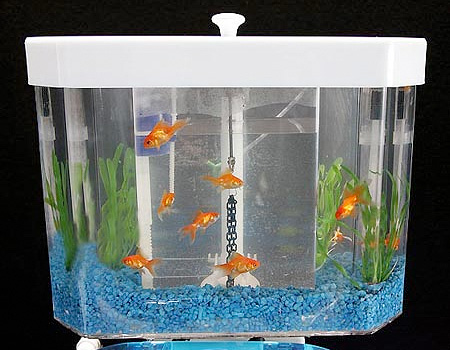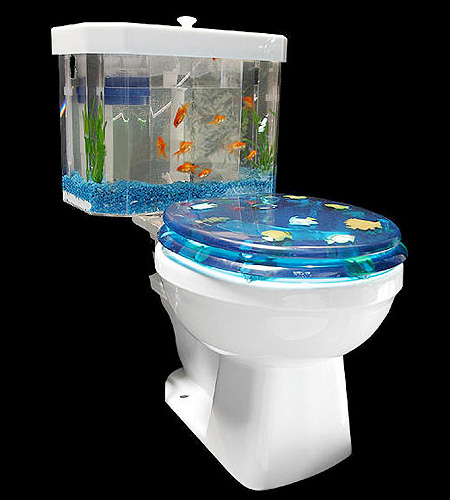 Also check out: iMac Aquariums and Super Mario Aquarium