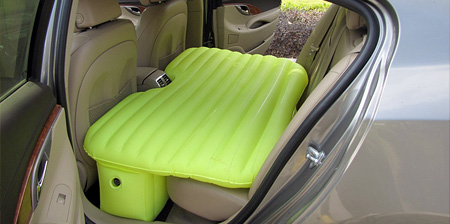 Inflatable mattress for your car will transform the back seat area into a small bedroom with comfortable bed.
Forget about expensive hotels. Now you can take naps and sleep in your car when you go on a road trip.

Inflatable Car Mattress. Takes minutes to set up. Folds for easy storage.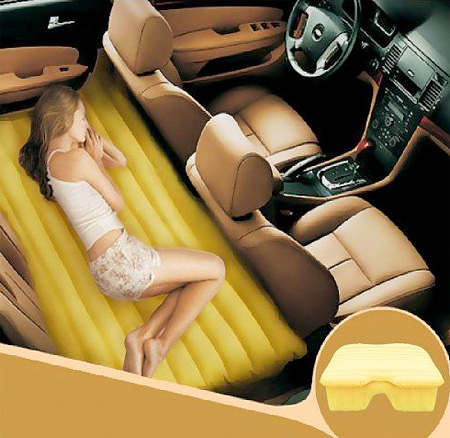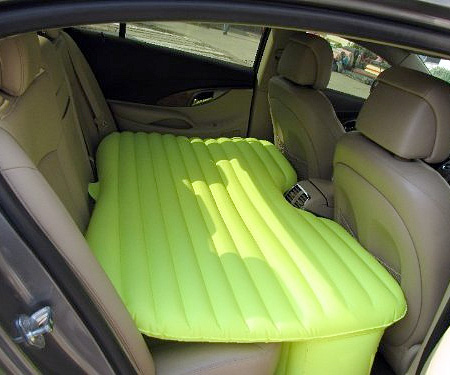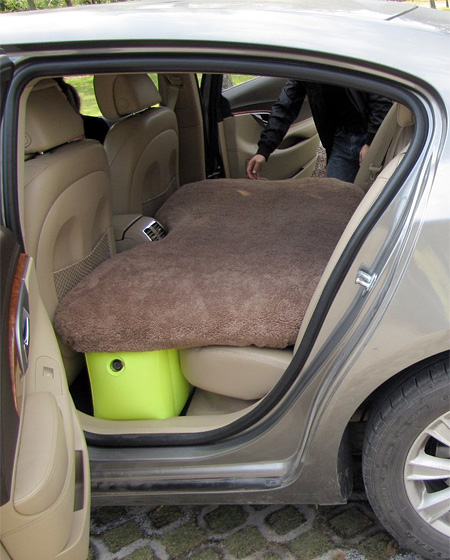 Inflatable Car Mattress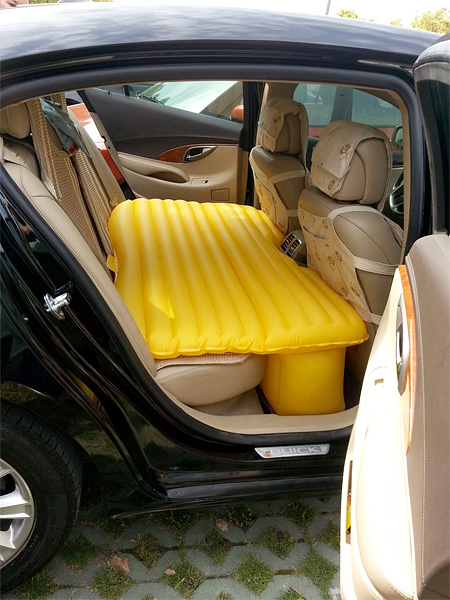 Also check out: Eyelashes for your Car and Steering Wheel Desk