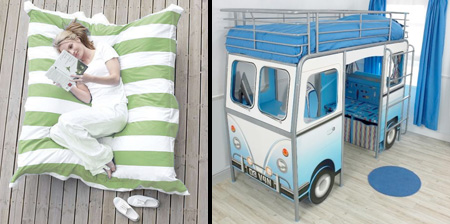 Unusual and creative beds that will make a great addition to any bedroom.
Book Bed
Amazing storybook bed created by Japanese artist Yusuke Suzuki. [more]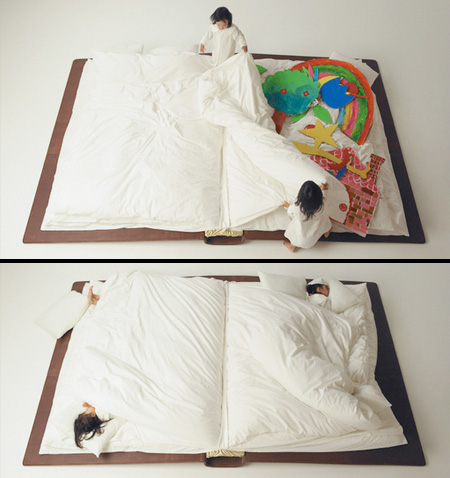 Concrete Bed
Stylish modern bed made out of concrete by Francesco Passaniti.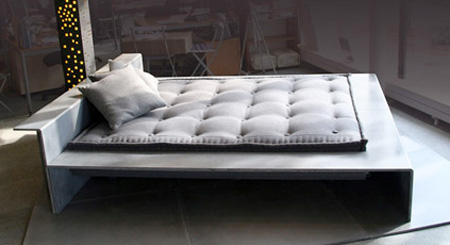 Nappak inflatable bed folds into a small tube when not in use.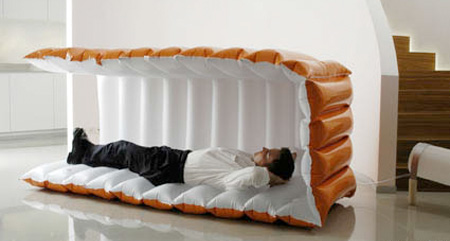 Mouse Trap Bed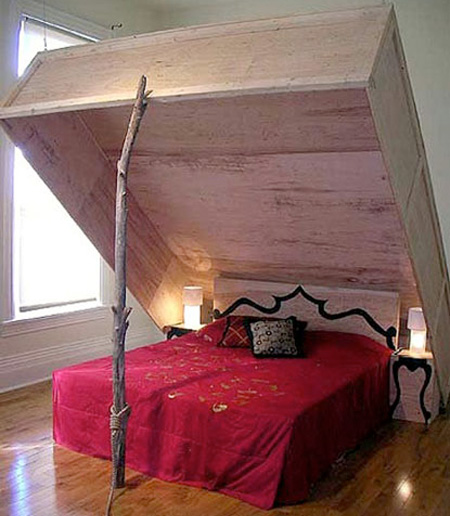 Edible Bed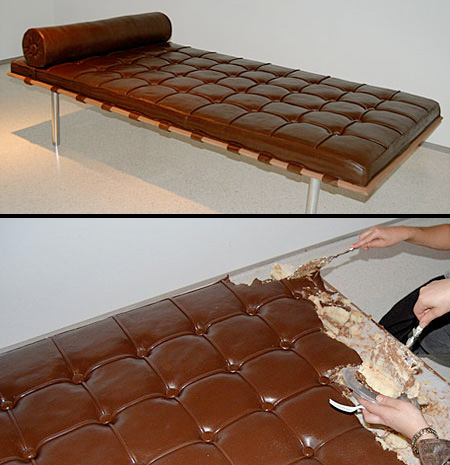 Bamboo Bed
Wooden bed made of bamboo will create peaceful and tropical atmosphere in any bedroom.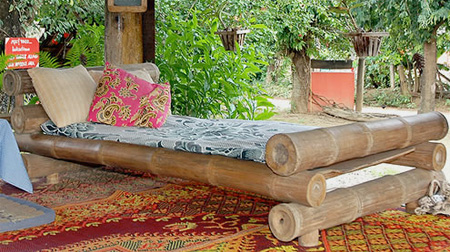 Elephant Bed
Creative bunk bed designed to look like a cute elephant.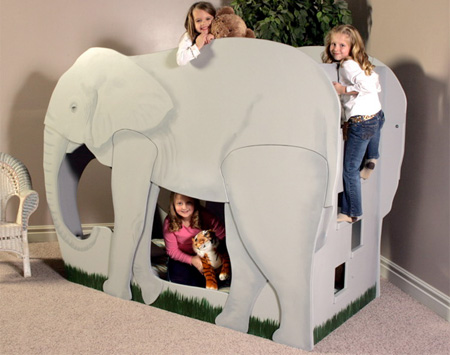 Wagon Bed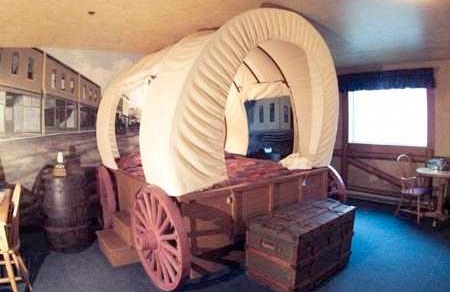 Storage Bed
Modern bed with integrated dresser has plenty of storage space.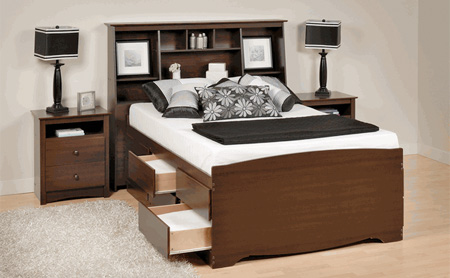 Tunnel Bed
Unusual private furniture created by Noga Berman can be used for lying down or for storage of bed sheets and blankets.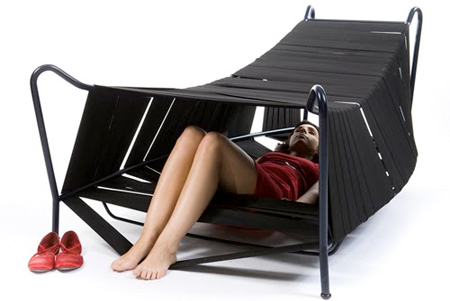 Sandwich Bed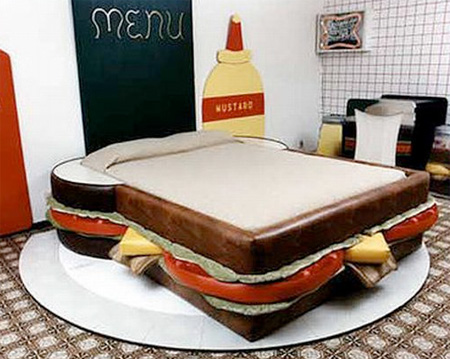 Pillow Bed
Giant pillow made from waterproof fabric cab be used as a bed.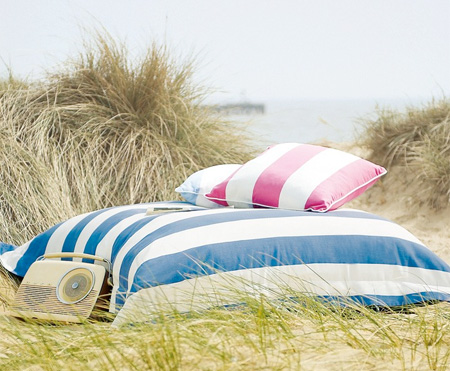 Knitted Bed
Creative bed made out of giant threads by Bauke Knottnerus.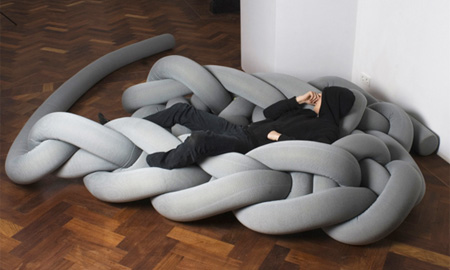 Camper Van Bed
Unique van inspired bed comes with a desk and comfy seating.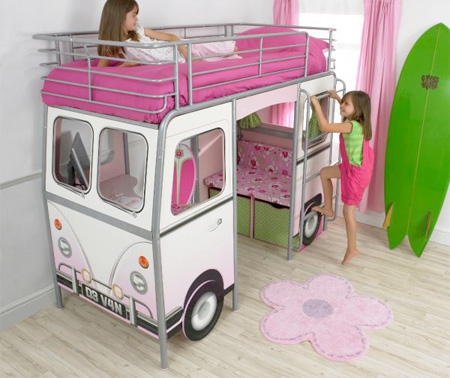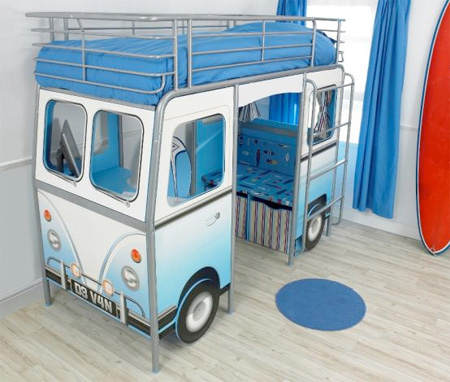 For more cool beds, check out: 12 Unique and Creative Beds