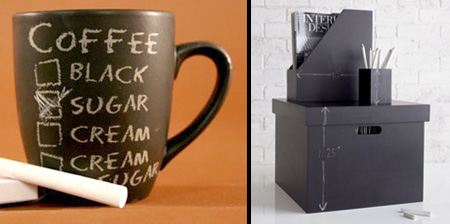 This post showcases creative and unusual chalkboard inspired products.
Chalkboard Beverage Coasters
Perfect for marking names of guests and beverages at parties. [buy]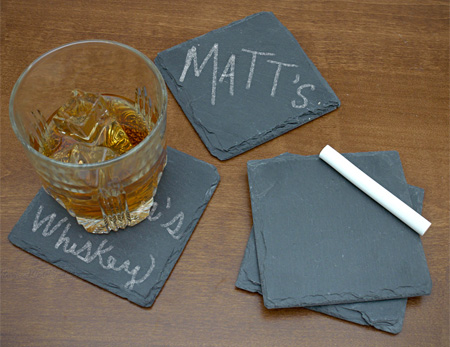 Chalkboard Kitchen Clock
Features space to fill in your own numbers, messages, or drawings.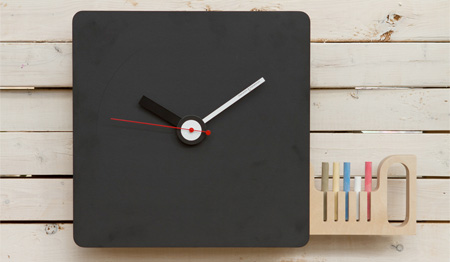 Chalkboard Desk
Workspace for making (then erasing) plans, doodles, and to-do lists.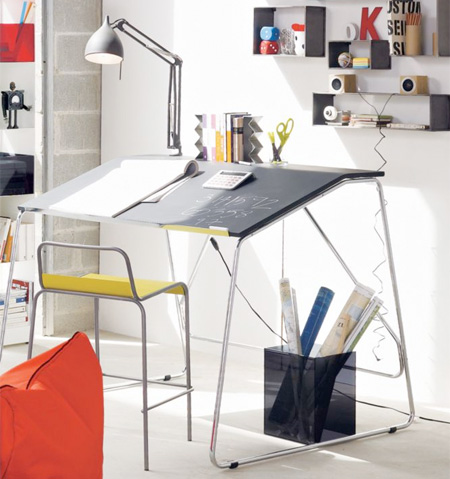 Chalkboard Helmet
Cool helmet created by Tom Darracott for bikers who like to draw.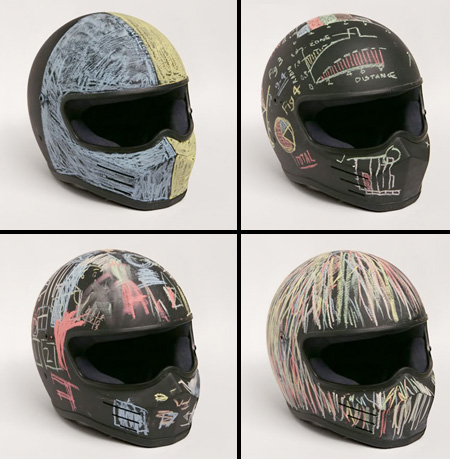 Chalkboard Skateboard
Unique skateboard decks made by Steve Olson and Harry Jumonji.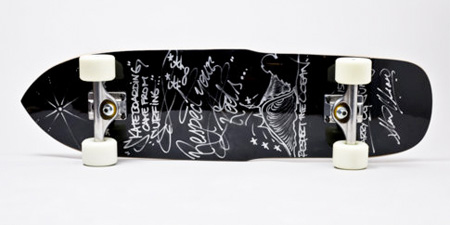 Chalkboard Wall Calendar
This amazing reusable calendar was made using chalkboard paint.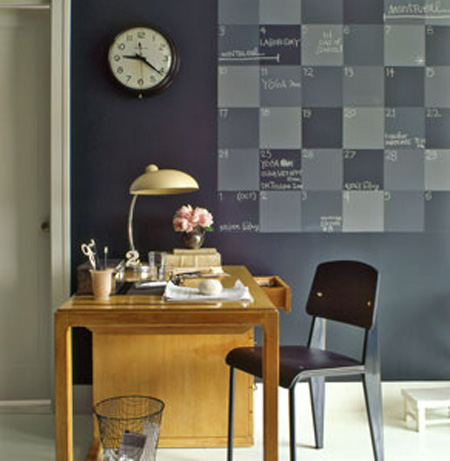 Chalkboard iPad Case
Write quick notes and doodle to change the look of your iPad case.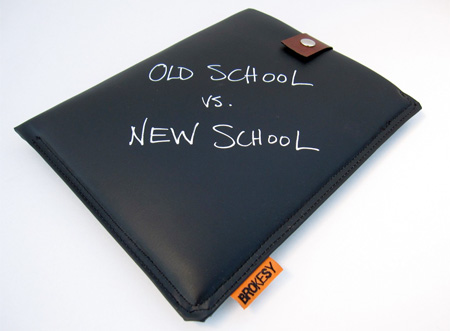 Chalkboard Candles
Awesome candles covered in chalkboard inspired writable surface.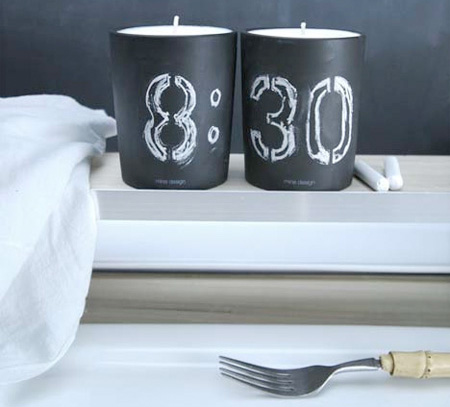 Chalkboard Ping Pong Table
This unique ping pong table was designed by aruliden for PUMA.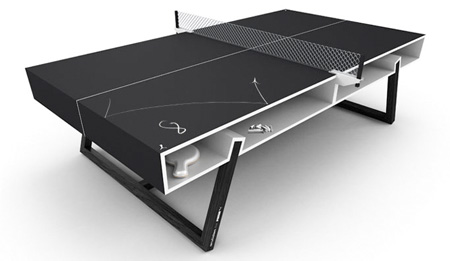 Chalkboard Globe
Make changes to the world map. It is the only timeless globe.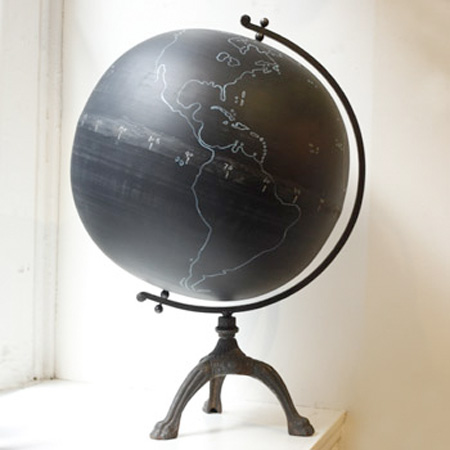 Chalkboard iPhone Case
iBlackBoard lets you write messages on the back of your phone.
Chalkboard Door
Now you can write grocery lists and reminders directly on the door.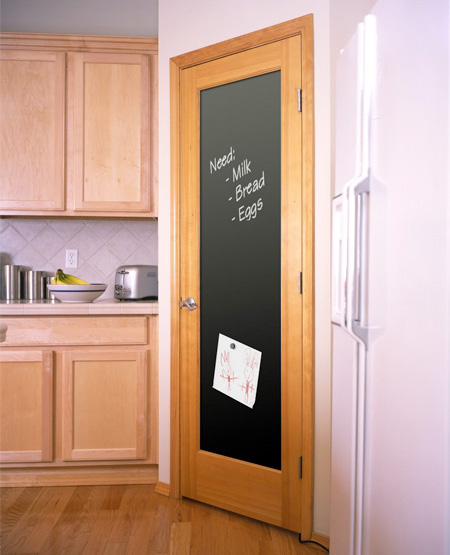 Chalkboard Dresser
Old dresser was given new life and covered with chalkboard paint.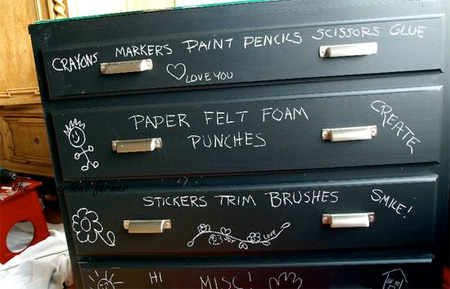 Chalkboard Coffee Mug
Black mug with chalkboard surface. Perfect gift for coffee addicts!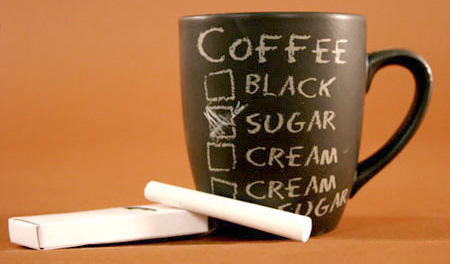 Chalkboard Office Supplies
Label office accessories using chalk and then wipe the slate clean.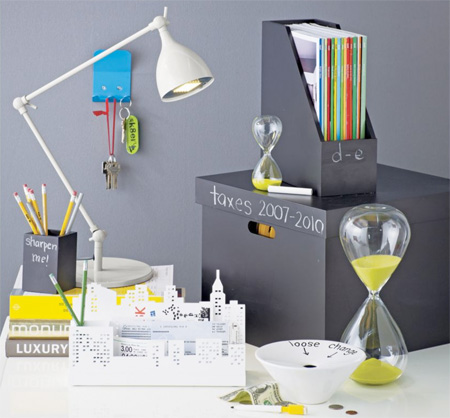 Also check out: Beautiful Chalkboard Art