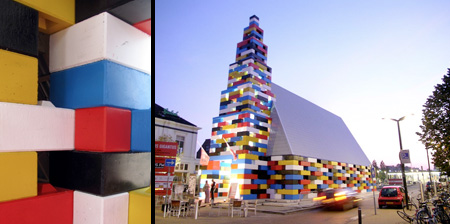 Unique building in the Netherlands constructed out of giant LEGO bricks.
Abondantus Gigantus church was designed by LOOS.FM for Grenswerk festival in Enschede.

Temporary pavilion made out of hundreds of concrete blocks served as a place for meetings, performances, and exhibitions.

After the festival, LEGO church was disassembled and placed in storage.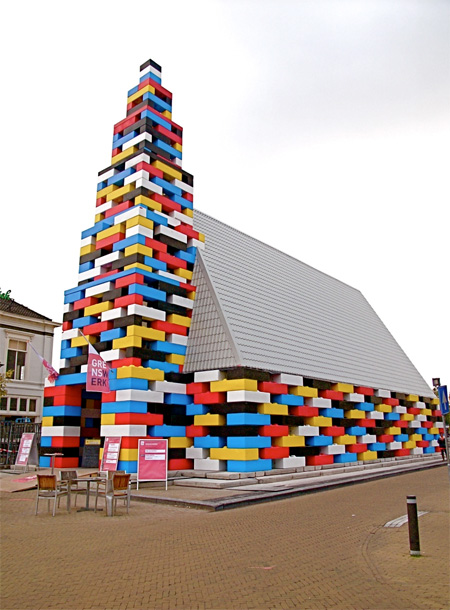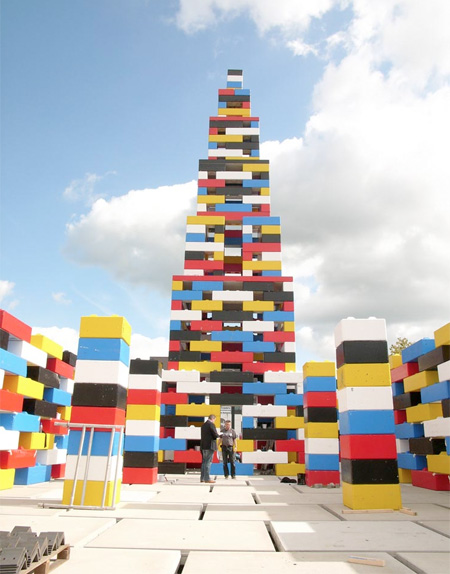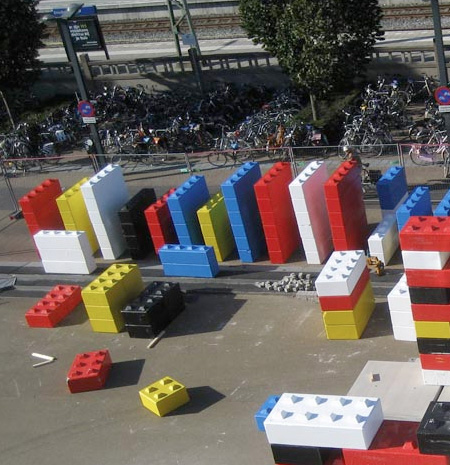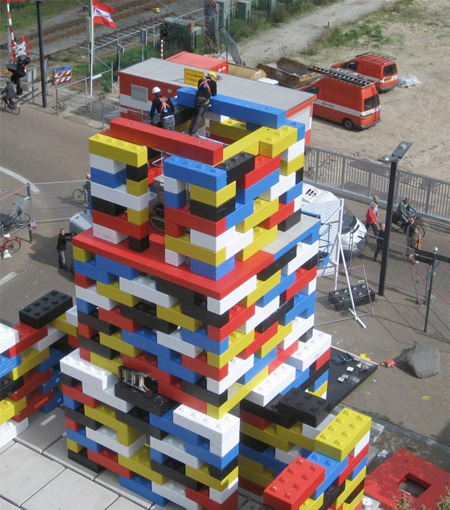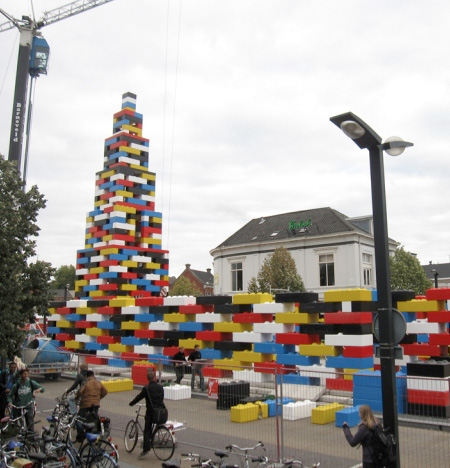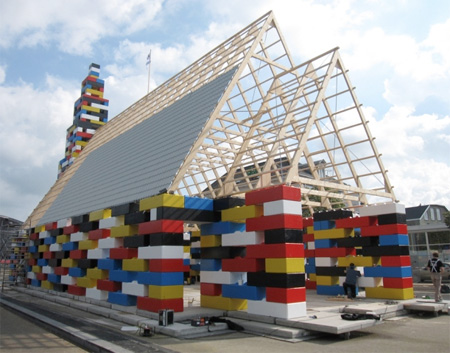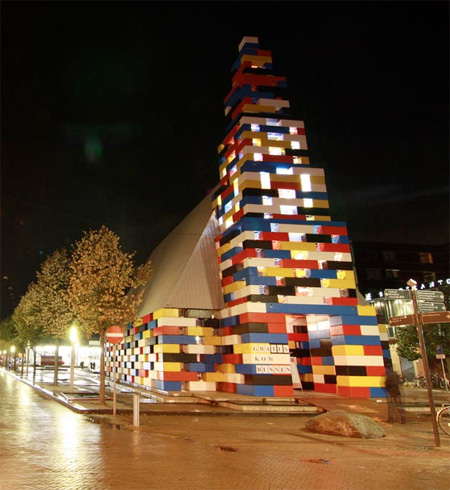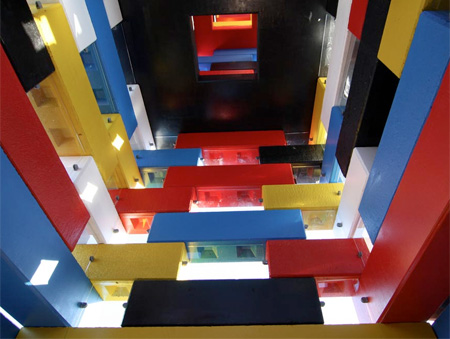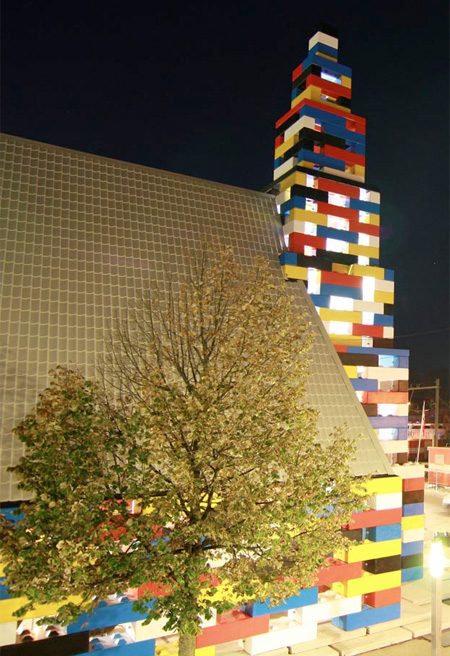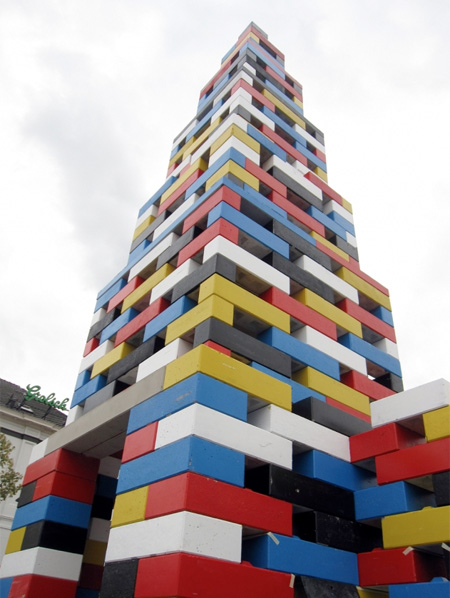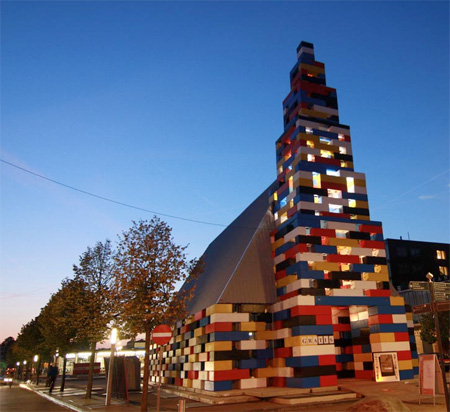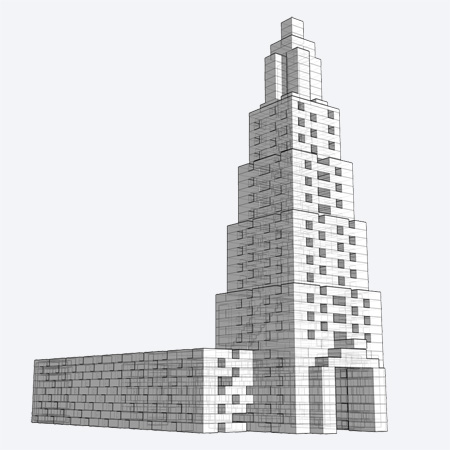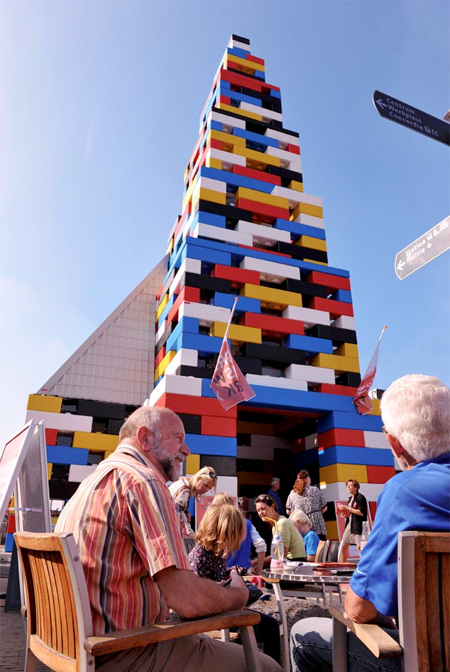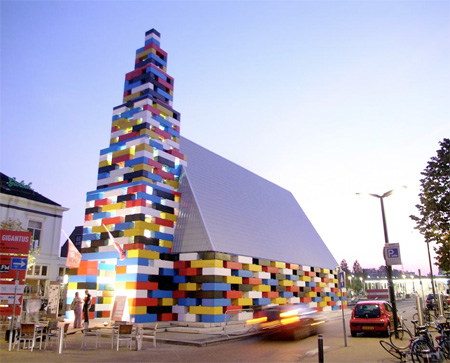 Also check out: LEGO Bridge and Transparent Church