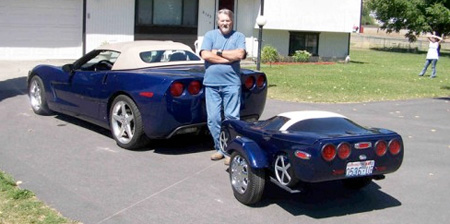 Cool and unusual trailers made by ACT look like small replicas of real cars.
Priced at $3,695, each hand crafted trailer comes equipped with 12 inch wheels, sleek aerodynamic body, carpet, and working LED lights.

American Custom Trailers reflect time, money, and personality you've put into your motorcycle or car. "Don't Settle For Ordinary".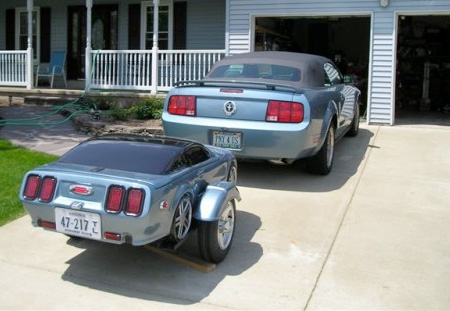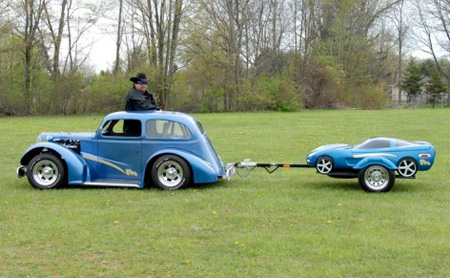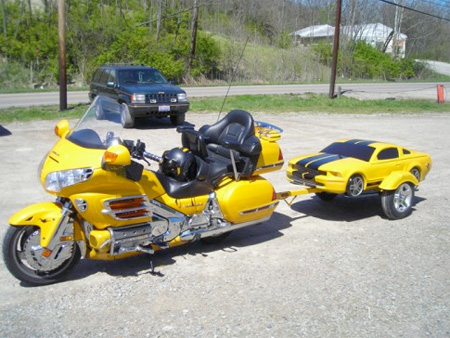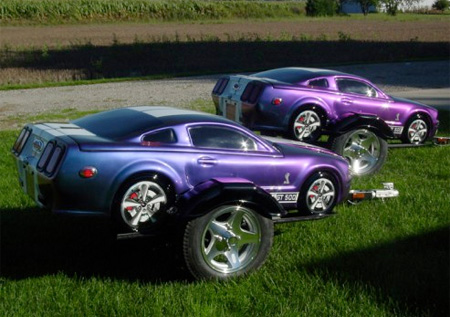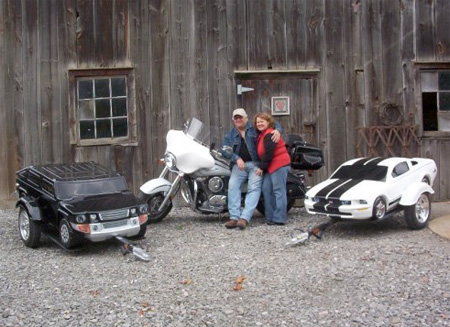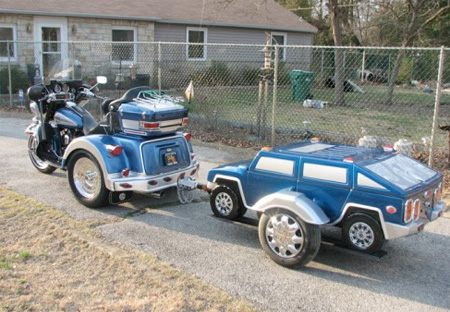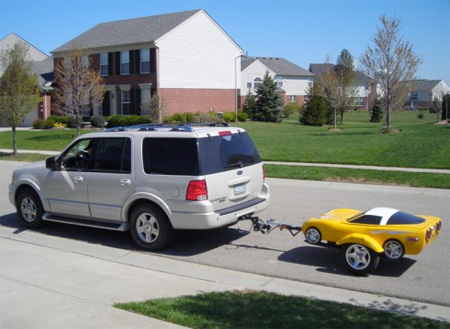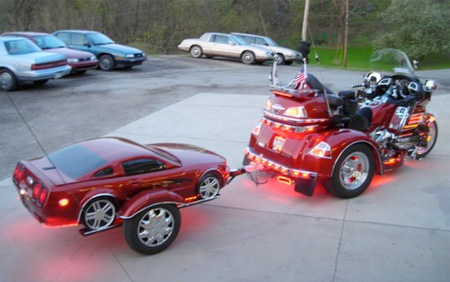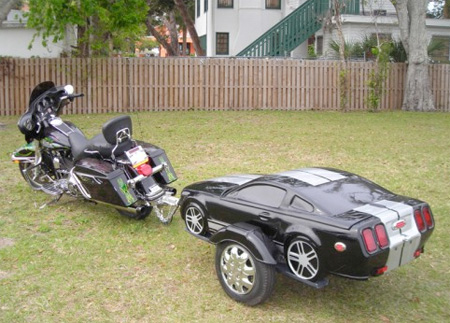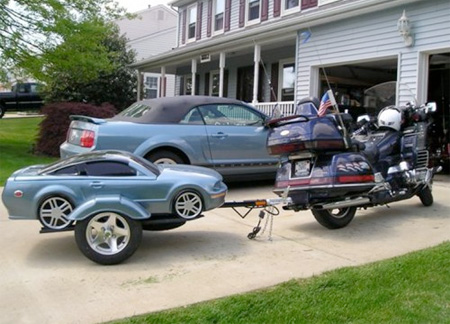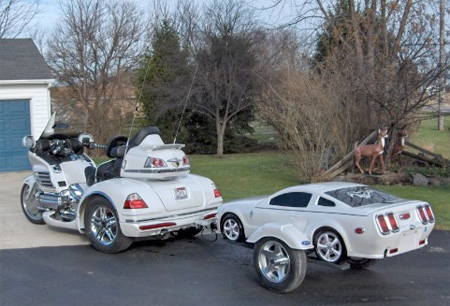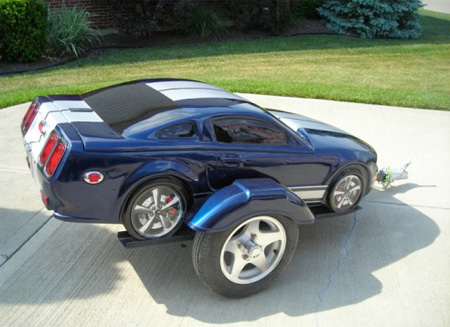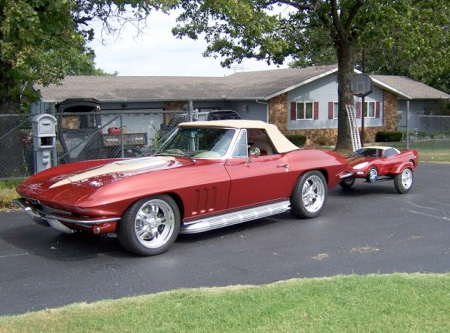 For more car accessories, check out: Eyelashes for your Car