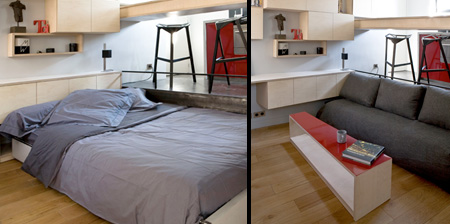 Innovative bed, designed by Julie Nabucet and Marc Baillargeon for a small apartment in Paris, completely disappears when not in use.
Comfortable bed transforms into a sofa or stays hidden underneath the floor of the kitchen area. Sliding platform makes transformation easy.

Brilliant space-saving design for a modern studio apartment.

Storage compartments with bed sheets are integrated into the stairs.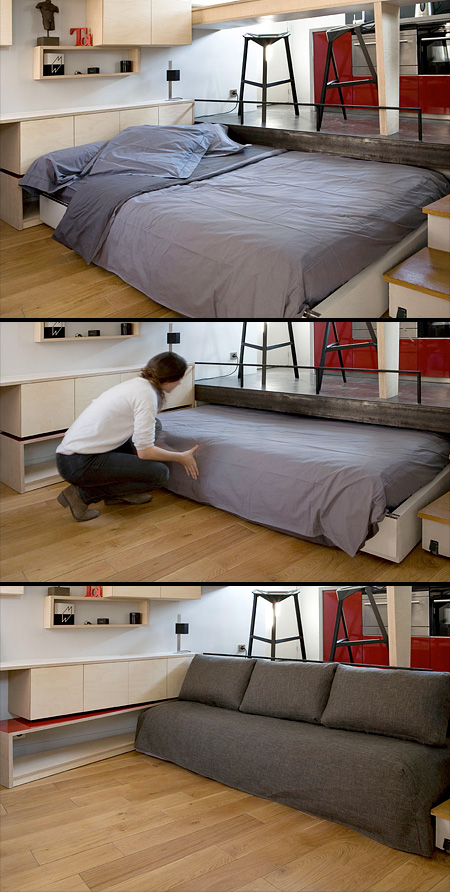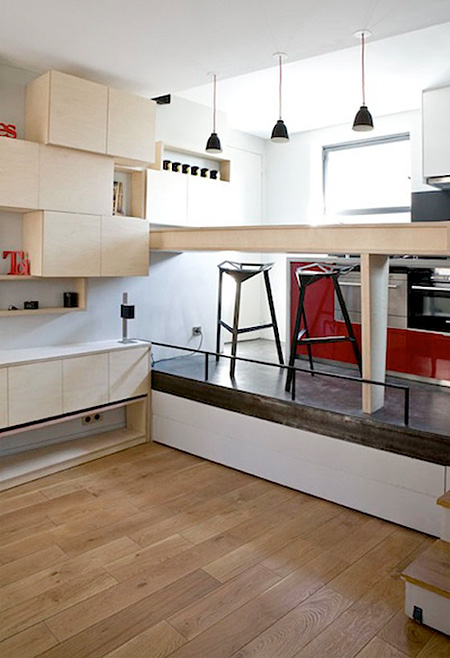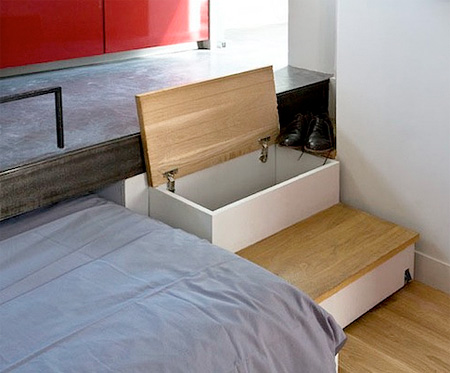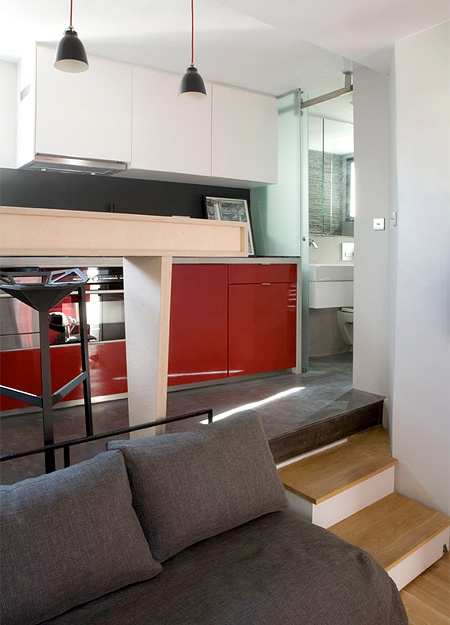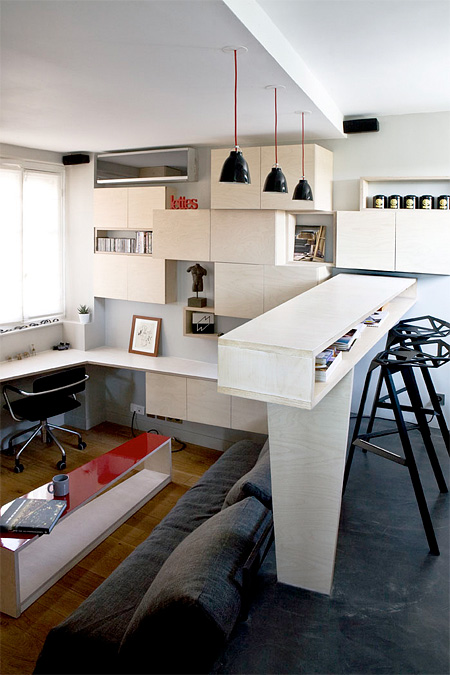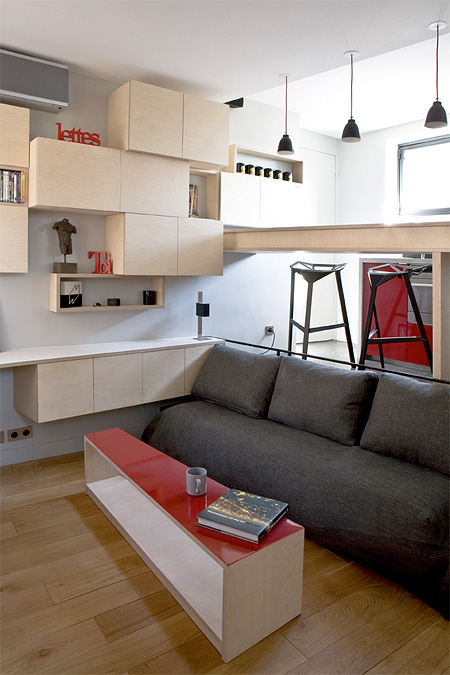 Also check out: Office Desk Bed and Disappearing Balcony