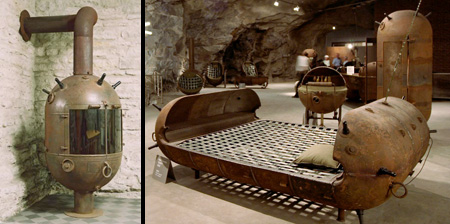 Estonian artist Mati Karmin creates unique furniture out of recycled naval mines that were used during World War II.
Desk
Creative desk equipped with drawers, granite desktop, and top shelves.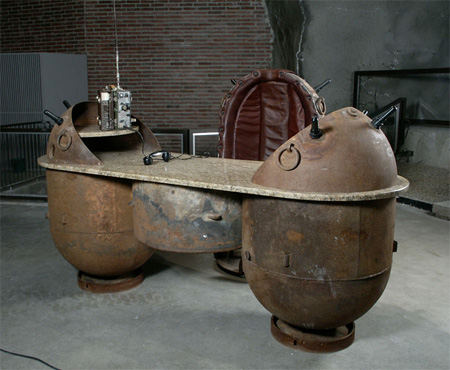 Chairs
Made of full size naval mine shells, some of the chairs have wheels from Soviet armored vehicles.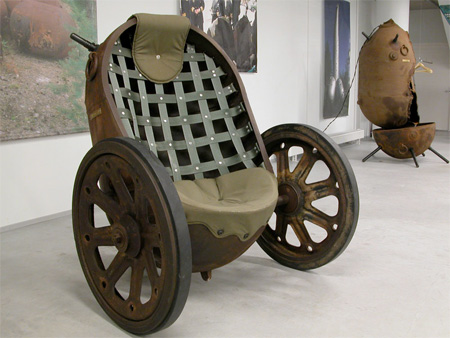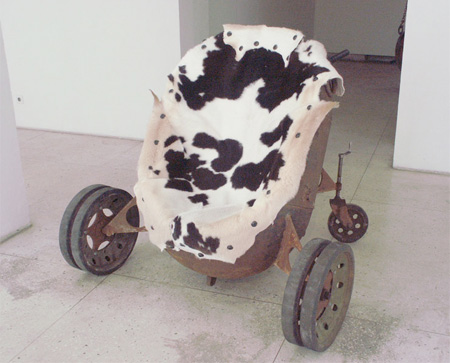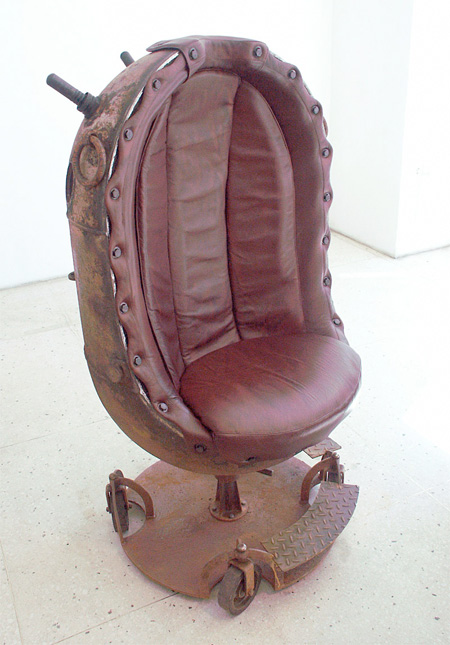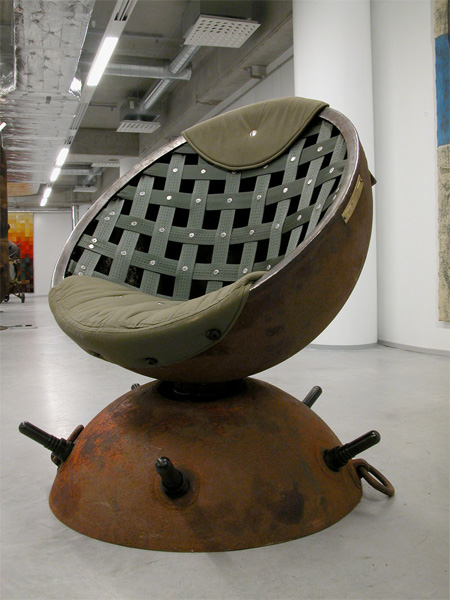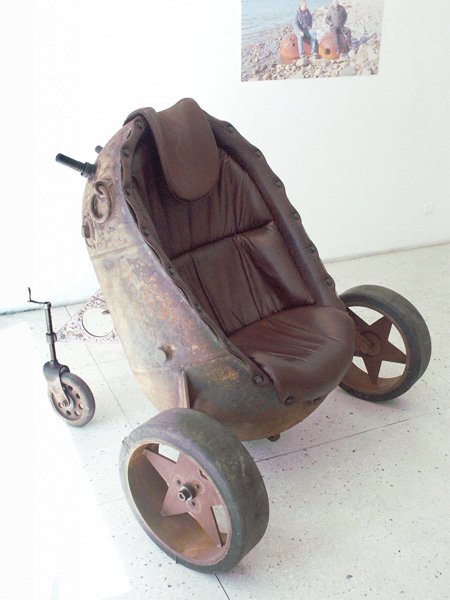 Bar Cabinet
It has outwards opening mesh doors and the back wall has a mirror.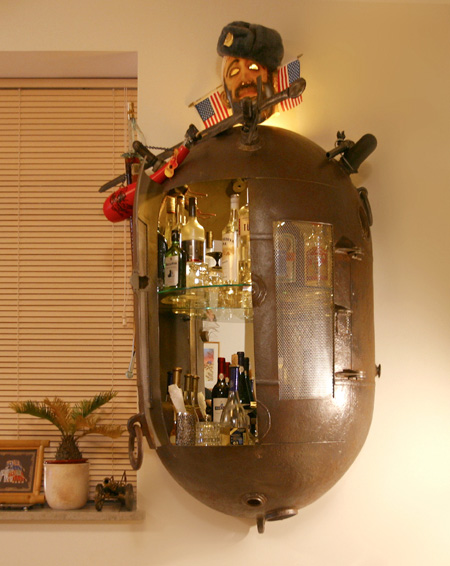 Baby Carriage
Made of deep-sea mine. The wheels (with solid rubber tires), suspension and chassis are from 1920-1930s trolley.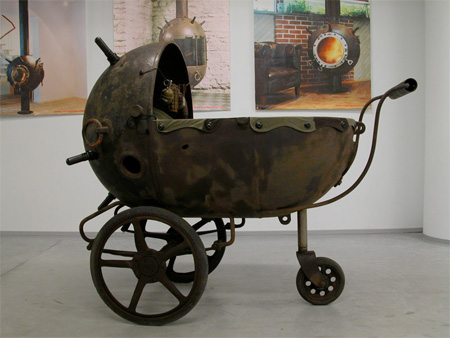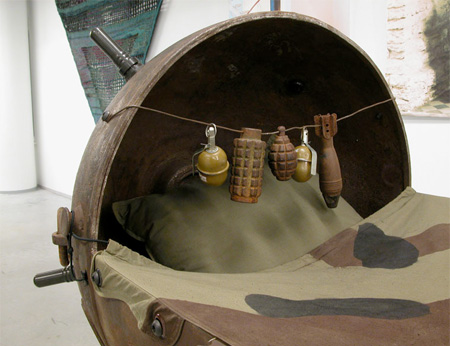 Swing
Made of naval mine, the swing was designed to hang from the ceiling.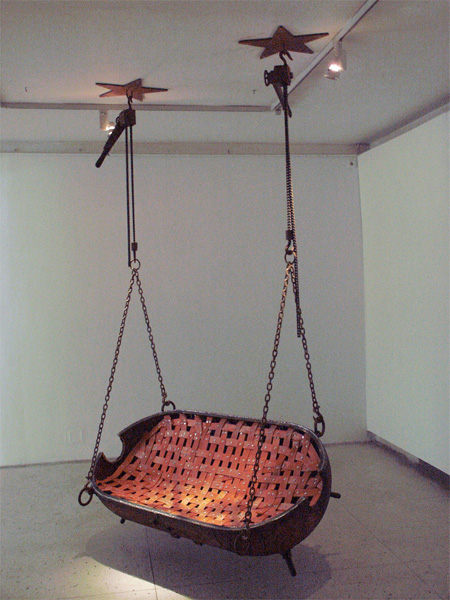 Aquarium
Unique octagonal glass aquarium made out of anti-submarine mine.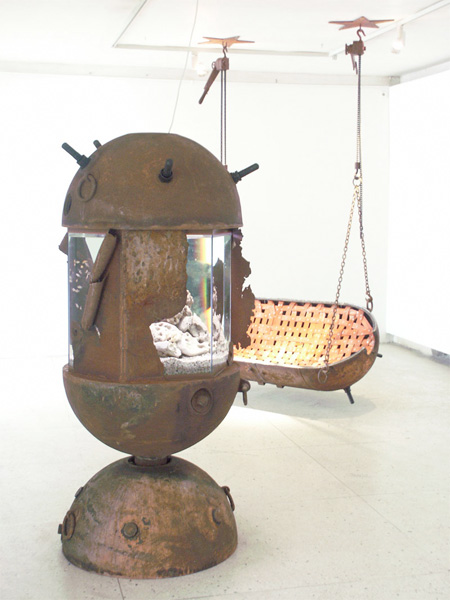 Bathtub
Stainless steel bathtub was inserted into the shell of a deep-sea mine.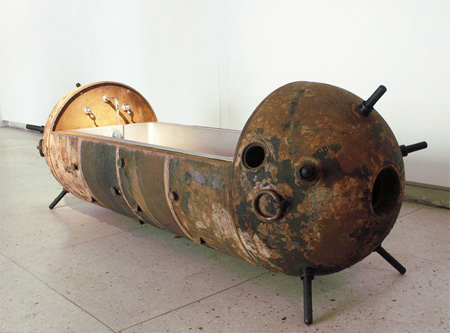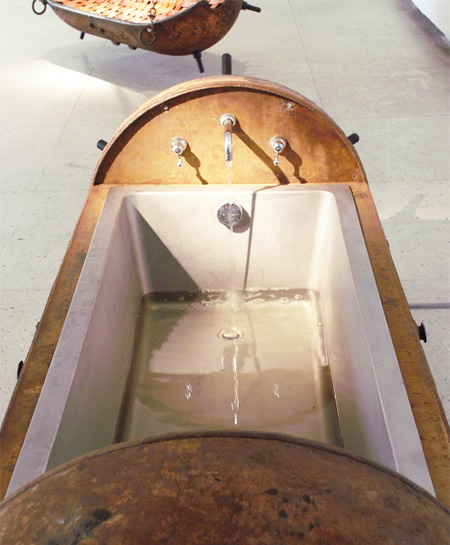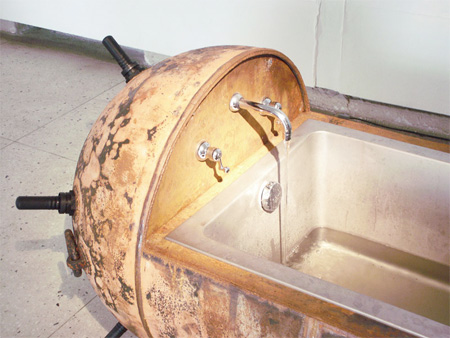 Grill
Charcoal grill can easily rotate on iron wheels with solid rubber tires.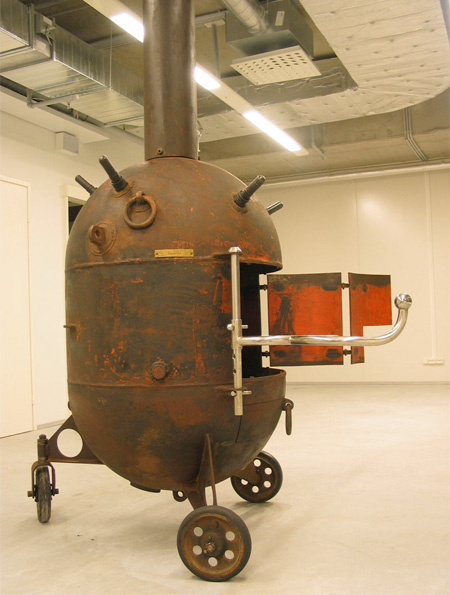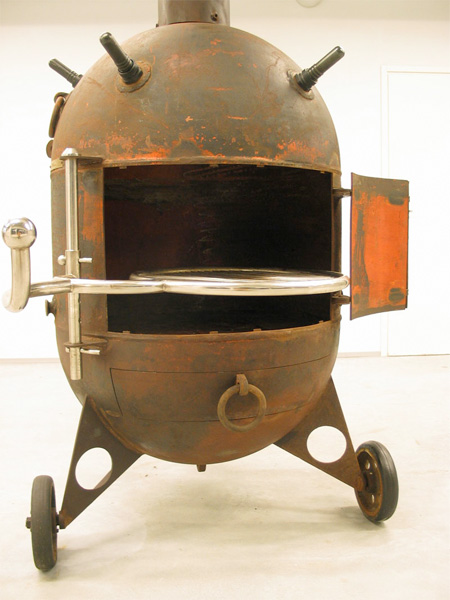 Chandelier
Made of naval mine, unusual chandelier uses fuse shaped organic glass pieces which are illuminated by LEDs.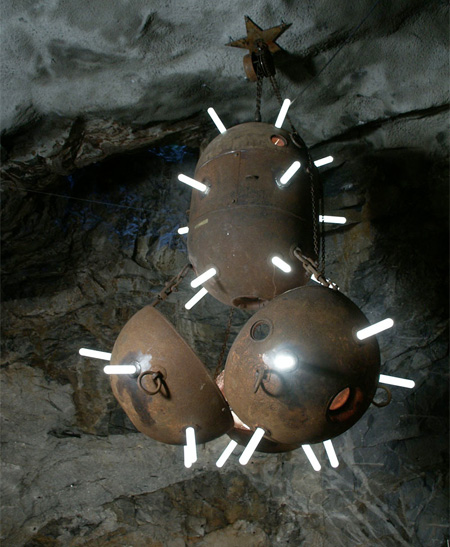 Wardrobe
Creative wardrobe made of naval mine. Mesh doors open outwards.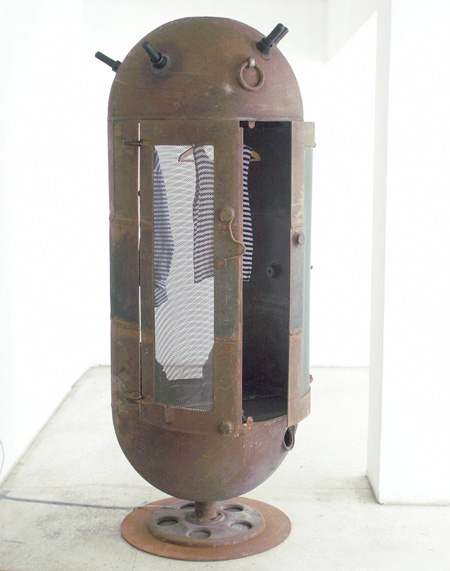 Toilet
Doors open outwards and toilet seat and lid are made of real wood.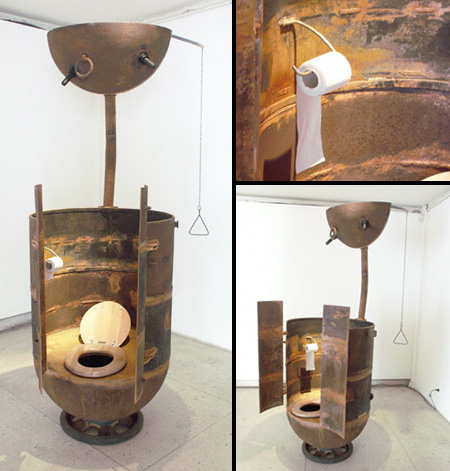 Glass Tables
Living room tables created out of naval mines and covered with glass.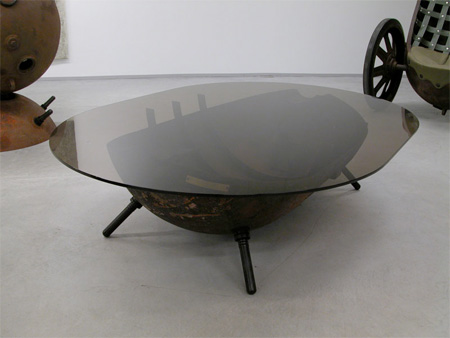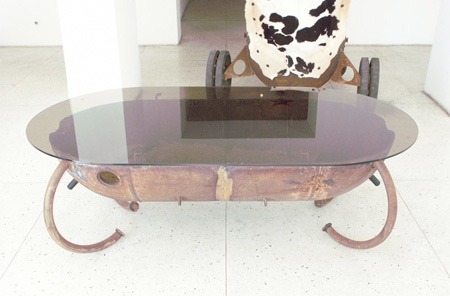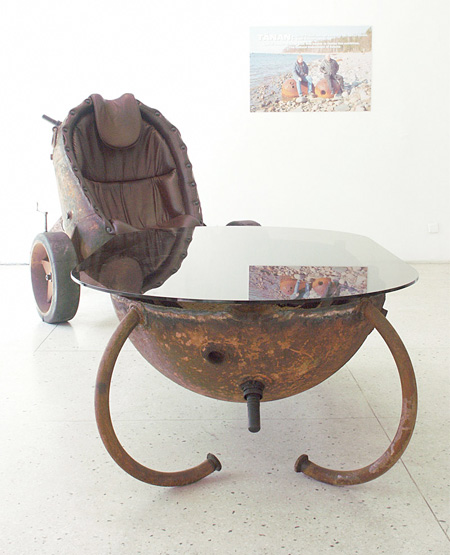 Fireplaces
Some of the mines were transformed into beautiful round fireplaces.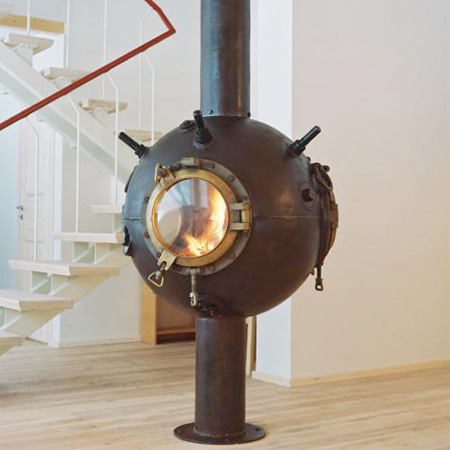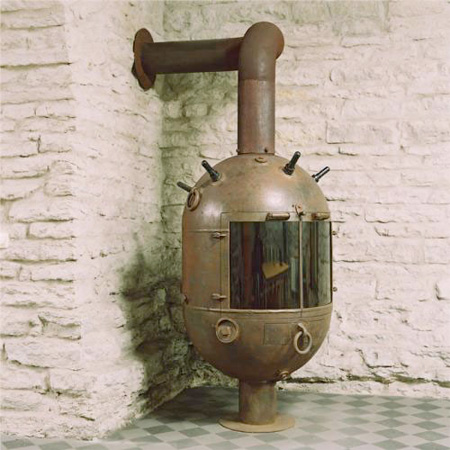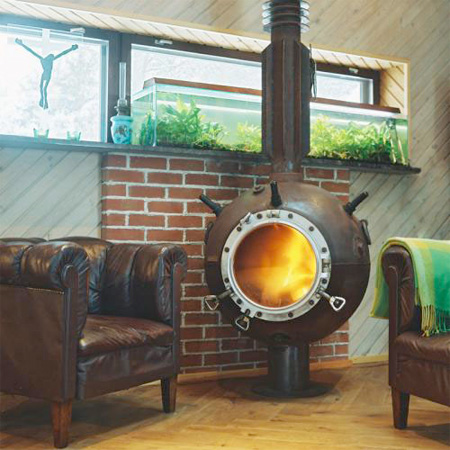 Bed
Custom bed made from naval mine shells and placed on mine fuses.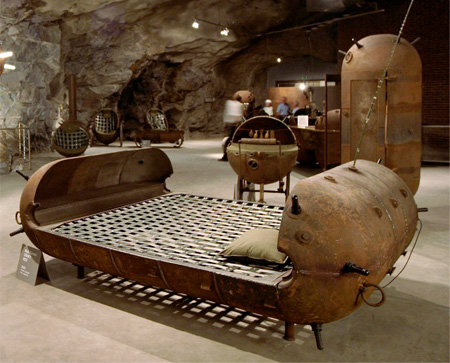 Also check out: Aviation Inspired Furniture and Rising Furniture